Best Time to Dive Cabo Pulmo
by David Valencia
Cabo Pulmo National Marine Park is the crown jewel of Mexico's National Park System. The amount of biodiversity and marine life protected by the park is a point of pride for all the guides, captains, and residents of cabo pulmo.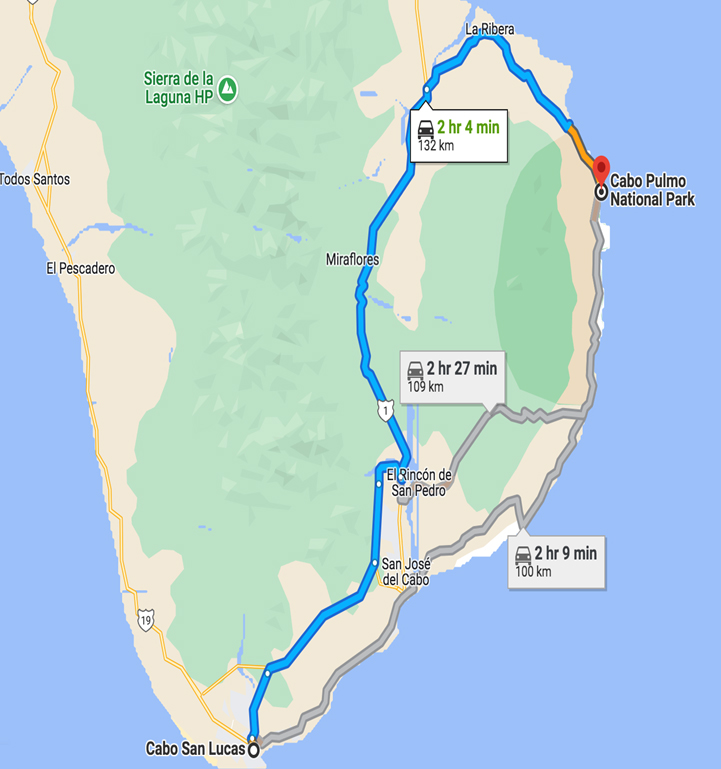 The small eco-centric town of Cabo Pulmo is a 2 hour drive from Cabo San Lucas. It is an interesting little town that historically was a small fishing village for generations. The daily catches were becoming less and the fish smaller. Fishermen were having to travel further away to catch fish. The townspeople and leaders of the fishing village decided the way forward was to protect their reef. The town with help from La Paz University worked with the government to create a Marine Park. In 1995 Cabo Pulmo National Marine Park became a reality.
Changes didn't happen overnight, but with time the reef improved and marine life biodiversity rebounded. In 2009, after the park had enjoyed 14 years of protection, all groups of fish had returned all the way to to predators like bull sharks. In these 14 years, it was measured that the biomass in Cabo Pulmo had increased by 463%. This is just one measure of success of the park. Now the park provides income to a variety of businesses for the local community: such as restaurants, eco-friendly hotels, dive shops, and more.
Diving
If you haven't enjoyed the diving in Cabo Pulmo, then you are missing out! It's dive sites are full of life and they say: you can never have a bad dive in Cabo Pulmo. Diving is available year-round and divers can still see tons of life and great sightings, but there are months where divers will have the best visibility and animal encounters.
We recommend diving July through December. This is the season with the warmest water best visibility. It. also happens to be when there is less wind so diving is more accessible.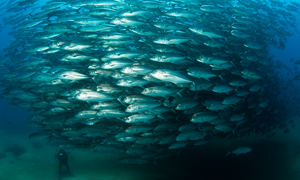 What to See in Cabo Pulmo
The reefs in Cabo Pulmo are known for being fish-filled. But there's nothing like the famous huge school of jacks. This aggregation of jacks is just incredible as it morphs into endless shapes and all the size of a department store. This school is not always on a dive site and can be found just over sand.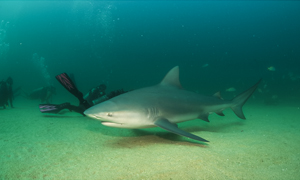 Bull sharks: There are a few dive sites where bull sharks can be found and it can change throughout the year. However, El Vencedor is usually where they are found. What makes the bull sharks impressive aside from the fact that they are HUGE is that they come so close and all in a natural setting. Remember this is a national park so no attracting of sharks is allowed.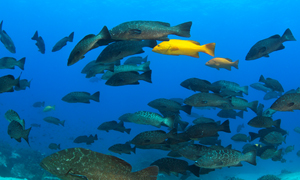 The reef at El Bajo: This idyllic reef is filled with colors, huge schools of groupers, snappers, rays and beautiful coral.There is so much more to see in Cabo Pulmo than this brief article describes. Join Cabo Shark Dive on an adventure on the trail less traveled and see for yourself.
We offer 2 tank dive trips to Cabo Pulmo and include round-trip transportation. It's the best diving in Southern Baja so it's a must for all scuba divers!